In July 1956, the five-member Barstow family of Wethersfield, Connecticut, won a free trip to newly-opened Disneyland in Anaheim, California, in a nationwide contest. This 30-minute amateur documentary film by Robbins Barstow (1919-2010) tells the fabulous story of their fun-filled, dream-come-true, family travel adventure.

Disneyland Dream stars Robbins and Meg Barstow, along with their children Mary, David and Daniel.

In addition to Disneyland, this "Barstow Travel Adventure" also features Hollywood, California, Grauman's Chinese Theater, Beverly Hills, Knott's Berry Farm, The Will Rogers Homestead, Universal Studios and Catalina Island.
Click here: Disneyland Dream 1956
In 2008, "Disneyland Dream" was named to the National Film Registry by the National Film Preservation Board of the Library of Congress.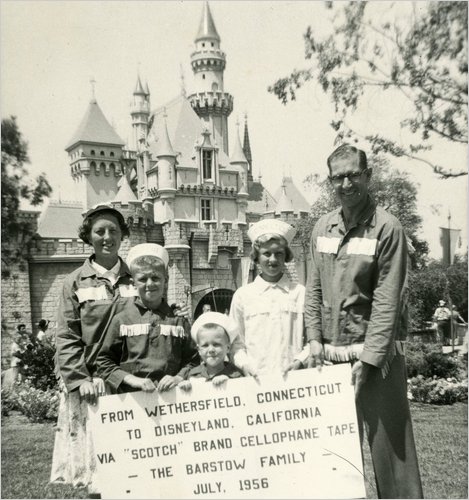 "For our particular family at that particular time, we agreed with Walt Disney that this was the happiest place on earth."
Robbins Barstow
1995
Click to enjoy additional home movies by Robbins Barstow on the Internet Archive
Recommended Viewing:
Family Camping Through 48 States
Tarzan and the Rocky Gorge
Frank J. Leskovitz

©1995-2023